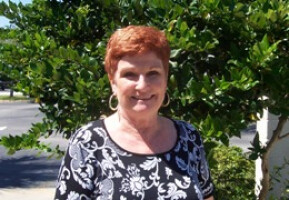 Sharon began working at Holy Trinity in 2012. She is serving as one of the Parish Secretaries, working the front desk with phone duties, coordinating the facility schedule with church and school activities, updating prayer lists, informing the hospital visitors of parishioners who are in the hospital, contacting guild team leaders for weddings and funerals, and attending to any other need that arises.

Sharon recently retired from Brevard Public Schools after teaching at Manatee Elementary for six years as the music teacher. She taught in Tennessee and Virginia before moving to Florida in 2003. She has a BS in Music Education from The University of Tennessee in Knoxville. She was a band director for 19 years, working with younger students and preparing them for high school band, and changed to elementary music for the last 19 years of her career.

Sharon is a member of the Indialantic Chamber Singers. She enjoys cruising with her husband Vern, and looks forward to cruising more often (especially since she doesn't have to prepare lesson plans anymore!).

She enjoys meeting everyone in her capacity at the front desk.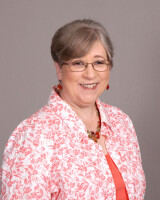 Amy and her family moved to Melbourne from North Carolina in late 2013. We found our church home with Holy Trinity in January 2014. She feels so blessed and honored to serve as Holy Trinity's Parish Co-Secretary.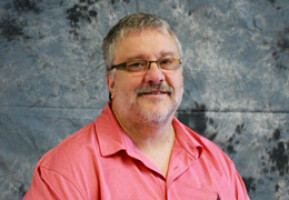 Keith and his family moved to the Melbourne area in late 2013 and began attending Holy Trinity in January 2014. He has worked in many capacities within his previous church over the years and spent the last 8 years as Business Manager for that church in North Carolina. He and his wife, Amy, and their son, Aaron, feel blessed to have become a part of the Holy Trinity family.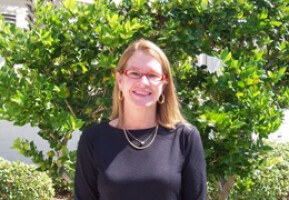 Patti began working at Holy Trinity in April of 2008. In her position as Connections Coordinator she produces all of the worship materials, including bulletins and PowerPoint presentations, maintains the church's computer network, and handles all communications, advertising and marketing for the church.

In addition to her ministry here, she also serves as the Director of Music at the First Presbyterian Church of Palm Bay where she has been since 1997. She has a B.S. in Economics from State University of New York at Stony Brook, a B.A. in Music from University of California at Northridge, and did her Master of Music studies in Choral Conducting at University of Missouri Kansas City.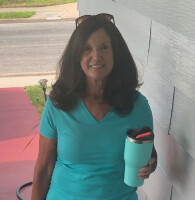 Stephanie began her position as Thrift Shop Manager in July 2022. She grew up in NY and was Baptized and Confirmed at St John's Episcopal Church in Huntington, NY. She and her husband have 5 children between them and 10 grandchildren.
She has extensive experience in business, both in sales and marketing. Her most recent position was as print publisher of two neighborhood magazines while we lived in Columbia. She has always been very active in the church and in volunteering for non-profits, and worked at the Junior League Thrift Shop in Daytona Beach for years.
She has volunteered in many ways at church. She was the Alpha leader at her church, worked with the children at vacation Bible school, facilitated Disciple Bible Studies, and chaired a committee for adult Bible school. She also taught a Confirmation class and was chair of their Mission Committee.
Stephanie is thrilled to be the new manager of the Holy Trinity Thrift Shop. Please stop in to meet her, better yet come in and volunteer!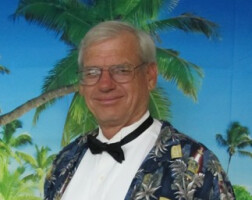 Dale Pierce
Facilities Manager
Dale began his ministry at Holy Trinity as Facilities Manager in January 2018.