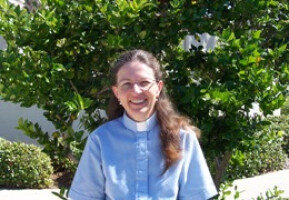 Rev. Pam and Fr. Steve divide up the various duties of parish life according to their gifts and abilities. If you would like more information about baptisms, weddings or newcomer ministries, please ask Rev Pam. She is also very involved with liturgy planning, children's ministry, and parish communication. She loves music and enjoys playing guitar with Accidental Grace, the Saturday Praise Band. In her free time, she likes to bake pies, go for long walks and read murder mysteries.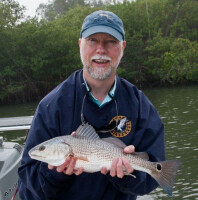 Fr. Steve and Rev. Pam divide up the various duties of parish life according to their gifts and abilities. Steve takes the lead on pastoral care, funerals, and parish administration. He is especially interested in healing ministry. In his spare time, Steve loves to fish. As it says on the back of his Jeep, "Life is Good, Enjoy the Ride!"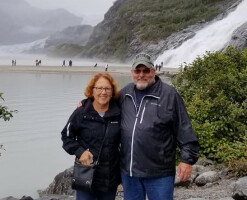 The Rev. Dave Newhart
Part-time Associate Rector for Pastoral Care
Fr. Dave was raised as an Air Force dependent, served five years in the Air Force, graduated from Arizona State University, spent 16 years in the corporate world, and was ordained 40 years later after he told God when I was 9 years old he wanted to be a minister for Him. He has been married to his wife Tillie for 23 years and they have a blended family of 7 children and 10 grandchildren. He retired recently after serving 13 wonderful years at St Elizabeth's in Sebastian.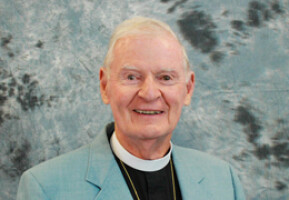 The Rev. William G. Lewis
Rector Emeritus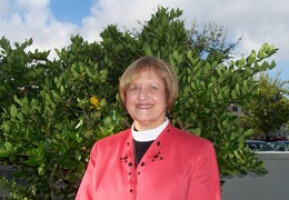 The Rev. Stacey Westphal
Faith Community Nurse
Deacon Stacey spent the first half of her life traveling with her family. She was baptized in an Episcopal Church in Montreal, Canada and confirmed in Hawaii in the Church of the Epiphany. She started first grade in France and graduated high school in Germany. She came to Florida after graduating nursing school. As a member of Holy Trinity since the 80's, she has served as an Acolyte, a Lay Eucharistic Minister and a Lay Eucharistic Visitor. Stacey was ordained as a Deacon in 2006.
Stacey retired from nursing after working for over 40 years. Her nursing career started in the Emergency Department at Brevard Hospital, and volunteering for Melbourne's volunteer ambulance service. She has worked in many different areas of nursing including Infection Control, Health First Stroke Coordinator, and most recently as a Professional Development Specialist at the Health First Center for Learning. Her passion has always been a ministry to the elderly.
As the Holy Trinity Faith Community Nurse, Deacon Stacey visits, listens and supports parishioners; educates the congregation on health issues; raises awareness of health risks; prays for healing; connects people to community resources; and works with Holy Trinity's Health Ministry Team to develop programs.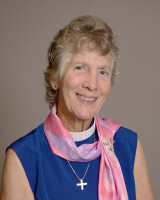 The Rev. Christine Croskey
Deacon
Born in Bryn Mawr PA and baptized in the Episcopal Church, Christine grew up on the Jersey coast and became a Board Certified Nurse Anesthetist (CRNA) in 1974. She joined the USAF in 1985 lived in Germany for 6 years and was stationed at Patrick AFB from 1992-1995. She retired from the USAF in 2005 and moved back to Indian Harbour Beach in 2005. She retired from anesthesia in 2016. Her son, Aaron is an active duty Marine who has blessed Christine with two grandchildren; and her daughter, Rebecca is an ICU nurse who just married in 2020. Christine was Ordained in 2016 by Bishop Brewer and has served in several churches in the area. An avid nature lover, her favorite hobby is SCUBA diving. Christine married Brian Nemeth in 2005 and gained four more children and eight more grandchildren.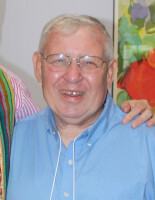 The Rev. Tom Williams
Deacon
Florida is a melting pot, most of us are from someplace else. I moved here from a small upstate New York community in 2009 after my wife passed away. We had been snowbirds and I attended Church of Our Savior in Palm Bay. I served as deacon there from 2009 thru 2021.
I retired as a health and physical education teacher in 2002 with 31 years of service. I was ordained on December 13, 1986. I have served in several parishes and have been a hospital and hospice chaplain.
My wife Nancy and I live in Palm Bay and enjoy the area. I have a son in Washington D.C., a daughter in Seneca Falls, and two grandchildren. My passions in life are the New York Giants and playing golf.
I look forward to assisting at Holy Trinity.