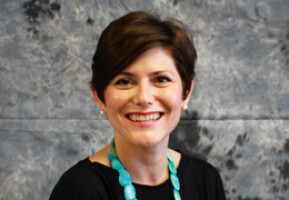 KC Crawley
Director of Children, Youth and Family Ministries
KC has been striving to "Know Christ and make Him Known," since early childhood. As a mother of four children, two preschoolers and two elementary students, she can identify with all of the joys and challenges of raising kids. KC takes great joy in helping children, and their parents, to learn about Christ and nurture their faith.

KC has previously served Presbyterian and Episcopal churches in North and South Carolina as a Youth Minister and as Director of Christian Education. She and her husband Frank became members of Holy Trinity when they moved to Melbourne in 2004. KC became Holy Trinity's Children's Minister in the summer of 2007. It is her great passion to help your family become a part of the Holy Trinity family!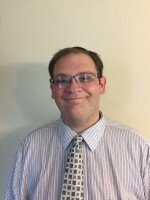 Aaron Cain began as Children's Ministry Assistant in September of 2018. Aaron began working with children while still in high school, volunteering in the nursery at church. He has worked with all age groups from toddlers to high schoolers. He has most recently been a volunteer with Holy Trinity's youth group. Aaron joined Holy Trinity in 2014. He brings much experience to this position and is looking forward to watching our children grow in their love of Christ and each other.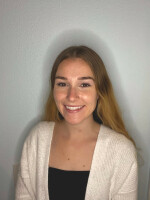 Gabrielle Knoblock
Youth Ministry Assistant
Gabrielle began as a youth ministry's assistant in 2021. She started volunteering for Holy Trinity VBS in 2011 and then Youth Group in 2019. She has also worked in the nursery for us in the past. She has a love for creating activities for children and helping them grow deeper in their faith. She is currently studying at Seminole State College in Orlando and is planning on being a teacher as well as an interior designer.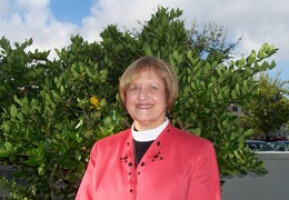 The Rev. Stacey Westphal
Faith Community Nurse, Deacon
Deacon Stacey spent the first half of her life traveling with her family. She was baptized in an Episcopal Church in Montreal, Canada and confirmed in Hawaii in the Church of the Epiphany. She started first grade in France and graduated high school in Germany. She came to Florida after graduating nursing school. As a member of Holy Trinity since the 80's, she has served as an Acolyte, a Lay Eucharistic Minister and a Lay Eucharistic Visitor. Stacey was ordained as a Deacon in 2006.
Stacey retired from nursing after working for over 40 years. Her nursing career started in the Emergency Department at Brevard Hospital, and volunteering for Melbourne's volunteer ambulance service. She has worked in many different areas of nursing including Infection Control, Health First Stroke Coordinator, and most recently as a Professional Development Specialist at the Health First Center for Learning. Her passion has always been a ministry to the elderly.
As the Holy Trinity Faith Community Nurse, Deacon Stacey visits, listens and supports parishioners; educates the congregation on health issues; raises awareness of health risks; prays for healing; connects people to community resources; and works with Holy Trinity's Health Ministry Team to develop programs.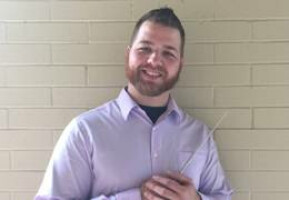 A gifted multi-instrumentalist, songwriter, and vocalist, Justin has been playing on worship teams for over 15 years. He is always excited to lead people into the atmosphere of adoration and worship; where they can experience God's love and mercy.

Justin is a Melbourne native and graduated from Eau Gallie High School where he is still involved in the band program, along with many other band programs throughout Brevard county. He received his Bachelor's degree in Music Education from the University of South Florida. After graduating USF, Justin spent one year in the masters program at Northern Arizona University in Flagstaff, Arizona. In 2013, Justin received his Master of Arts in Ministerial Leadership from Southeastern University. He has 3 children, Skyler, Aria, and Jack. Justin enjoys following collegiate and professional sports when he's not performing or teaching.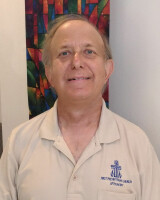 Tom Glew
Organist, 7:30am Service
Tom is a retired engineer from L3Harris. Tom began playing the organ for Holy Trinity in September of 2021. He is a talented musician, and in addition to playing the organ, he plays multiple instruments.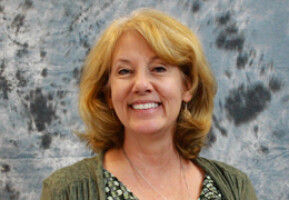 Eloise Evans, the Family Choir and Trinity Ringers Director, is a graduate of the University of Oklahoma where she studied music, theatre and psychology. A member of Indialantic Chamber Singers, Eloise is Director of Theatre Arts at Viera High School where she was a part of the original team that opened the school in 2006.

She previously served at Holy Trinity as Youth Leader, Christian Education Coordinator, Children's Choir Director, Dance Choir Director and Family and Chancel Choir member and substitute director. She also taught music, chorus and theatre at Holy Trinity Episcopal Academy, and served as church musician at Hope, Church of Our Savior and St. John's Episcopal Churches.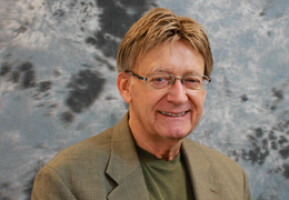 David Vogeding
Organist, 9:00am Service
David obtained organ performance degrees from West Virginia University and the University of Oklahoma. He recently retired as the Director of Music at Eastminster Presbyterian Church in Indialantic, and he served as Organist/Choirmaster for 20 years at St. Andrew's Episcopal Church in Missouri. He is Director Emeritus of the Indialantic Chamber Singers, a vocal chamber ensemble which he founded in 1999.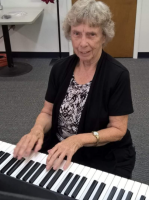 Overda Stonerock
Organist/Pianist, 11:15am Service